We are a digital design studio
3D Animation, Architectural Visualisation, Rendering & Design in the UK and Switzerland
We deliver bespoke 3D projects to clients all over the world. Our 2D and 3D artwork has been used for concept design, promotion and training and can be tailor-made for a variety of media. Our high quality 3D animations are ideal for product design, engineering projects and architectural rendering and can help communicate complex processes to your audience. Feel free to browse through our public portfolio and contact us with any questions. If you are from an industry or have a requirement that has not been mentioned above, please contact us, as we are sure we can customize our skill set to meet your needs. All quotations are complimentary.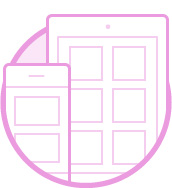 3D Visualisation and Animation
3D visuals and animation are suited not only for entertainment purposes, but also ideal for technical illustration, architectural visualisation, education and promotion.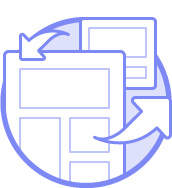 Experience
Our 3D design studio can boast over 10 years of experience in creating animations and visualizations for a broad range of media.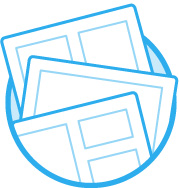 Consultation
We are always happy to discuss new ideas and how visuals can be tied into physical or digital resources.  Be they apps, augmented reality or other.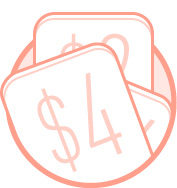 Clear Quotes
Non obligation quotes are available on request. Each 3D design or animation project receives a fixed quote after requirements have been analysed.
MEET THE TEAM
Founded in 2005, Dunedin Arts is a Digital Design Studio based in Edinburgh and Zurich. Combining the cultural backgrounds and skills of Scotland, Switzerland and Iceland, the partners each bring their own flavour to the creative melting pot. Whether you are looking for professional 3D architectural visualisations, architectural renderings, concept design or a great promotional animation, logo or graphic, we can confidently whip something together and make your concept come to life. The creativity can sometimes get out of hand so we had to stuff the team into jars to contain them. The partnership's service offering is now as big as its creative influences and almost as big as its growing client list.
Jon-Paul Orsi
Partner
Jon-Paul is our resident Scot, bringing the famous Scottish humour and wit to our design studio. He combines that with his excellent graphic design skills.  No slouch when it comes to animation and modelling, he always has something to add to the pot. MSc Digital Design and Media
Halldor H Halldorsson
Partner
Halldor, or Hawk as he is known outside of Iceland, brings his love of animation and computer technology to each project. With a BSc. in Computer Science and an MSc in Digital Media, there is plenty of technical know-how to back up each project. If that doesn't do it, then he also has a passion for baking and if you are lucky he may share some of his cakes with you. BSc Computer Science | MSc Digital Design and Media
Colin James Matthews
Partner
Colin, master of architecture and Swiss chocolate, is one of our two resident architects. He brings technical savvy to the architectural visualisation projects, which helps him bring them to life. Architect ETH | MSc Digital Design and Media
Christina Meierhans
Partner
Christina our other very talented architect and brings style, elegance and a flair for impactful designs to our projects. Bridging Swiss and Celtic culture in more ways than one, she is one of our closer kept secret weapons. Architect ETH
Christian Tanner
3D Artist
Christian is our resident madman with a camera.  No angle is too challenging or more sought after for our master of the cinematic arts. Once he is allowed to come close to an editing suite there is no telling what may happen. Ma Cinematics and Photography
Veronika Melber
3D Artist
Veronika is one of our architects. Her way of working is characterized of structure, organization and calmness.  Bringing a bit of tranquility and calm to the office.  Her work shows a delicate sense of shapes and colors. When she is not working on visuals she follows her great passion: traveling all over the world. Ma Architecture
Dunedin Arts is all about the relationships we enjoy with our clients. By working alongside you, we get to understand your business and deliver designs that represent you. And as each project is personally overseen by a partner, we get to know our clients – the backbone of our business is provided by returning customers.